Inns, Resorts & Hotels
There are many kinds of Inns, Resorts, Hotels, Motels, and other lodging establishments. This list includes those available through this website. No two are alike. Variety abounds. So click on any of the listings to find exactly what you are looking for.
New
Located on Molokai's south shore, this oceanfront Kaunakakai property features access to a white sand beach and an oceanfront outdoor pool. All apartments offer a balcony or patio with ocean views. Read moreBook Now
Hanalei, Molokai, Hawaii
Type: Hotel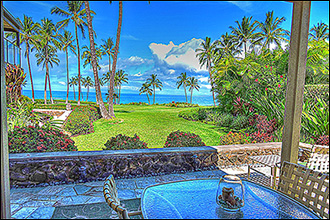 Learn how to offer your home for nightly and weekly rental in order to increase income and still use it whenever you want. It's profitable. It's safe. And We make it easy.
DETAILS: We work to keep this information up to date, but details do change from time to time based on circumstances, often on short notice, and sometimes beyond our control. To verify any answer or other information you may need, please call or email us anytime. Allow a reasonable amount of time for response. Only legitimate inquiries will be answered.